Public Liability & Professional Indemnity Insurance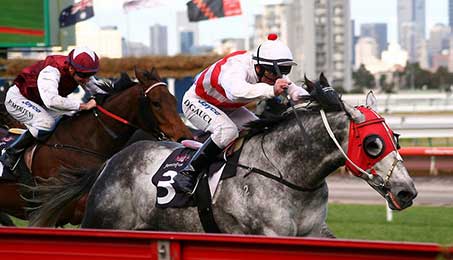 The first group insurance programme established by the ATA in 1986 was the Public Liability programme. It was developed in response to an industry need at that time.
Many trainers were contacting the ATA for help. Not being expert in insurance, trainers were not aware of the weaknesses in their policies purchased from the general insurance market when applied to their business. This, in turn, resulted in many having their claims rejected by insurers.
For some, the problem was even more serious where, despite their best efforts, a number of trainers were unable to obtain any satisfactory insurance protection at all.
By 2002 all trainers in Australia except for a handful in the Northern Territory were participants in the programme.
The ATA made its Public Liability, and later, the Professional Indemnity insurance programme available to both ATA Member and non-member trainers. The ATA also introduced a simplified participation procedure by eliminating individual application forms thereby reducing the likelihood of rejection of claims, and, since the various State regulators were gradually making insurance a condition of license, we arranged for premium payment in conjunction with license applications. This resulted in significant cost savings.
Today the ATA continues to offer its programme nationally (at last count, protecting the interests of some 3,500 trainers around Australia), under a cover purpose-designed and continually reviewed to meet the unique and changing needs of the thoroughbred training industry.
Group Personal Accident
Most trainers have little or no protection for loss of income or medical expenses if injured whilst working with horses or elsewhere. WorkCover only applies to employees, and not self-employed persons. If the training business is conducted through a Company, then being employed as a working Director can provide protection (subject to state requirements).
Trainers should consider their position very carefully should they suffer a serious injury such as a broken arm or leg, both of which are very common in this industry.
Prior to the introduction of the ATA programme, various state-based Personal Accident insurance programmes existed for a number of years, however, all eventually collapsed for a variety of reasons.
In 2006, the ATA introduced its Group Personal Accident insurance programme.
Unlike its "sister policy" the Public Liability & Professional Indemnity programme, the Personal Accident Insurance programme is an exclusive offering to full members of the ATA only.
Cover under the Policy applies for 24 hours per day, 365 days per year during the Period of Insurance. There are three levels of cover to choose from: Gold, Silver and Bronze.
Category
Weekly Benefits -
Bodily Injury
Fractured Bones –
Lump Sum Benefits
Percentage of Salary
Excess Period
Gold
$1,000 x 52 weeks
$7,500
100%
7 days
Silver
$750 x 52 weeks
$6,000
100%
7 days
Bronze
$500 x 52 weeks
$5,000
100%
7 days
There is an Age Limit of 75 years. Once a trainer reaches the age limit, cover is longer obtainable.
Worker's Compensation
Worker's Compensation is not addressed by the ATA's insurance programme because it is different in each state; with further anomalies due to variations in the treatment of track riders, apprentice jockeys, jockeys, contractors, sub-contractors, and casual employees.
Remember voluntary workers are not employees.
Many trainers are self-employed and do not employ staff. However in some states, trainers may be "deemed" employees. It is one of the most complex areas of insurance for trainers for many reasons, including:
The "deeming provision" that applies in some states to certain classes of persons in the industry, i.e. what constitutes an employee?
Certain persons in the industry may have dual legal status, i.e. deemed employees under Workers Compensation Legislation but not employees at Common Law.
Lack of any clear, definitive, guidance material.
Movement of trainers and employees between different states and therefore different applicable Law.
Conflicting definitions of the status of persons often applies under the Fair Work Act, Tax Act, Workers Compensation Act, and at Common Law.
Different requirements of the regulatory authorities in each State.
Members with specific concerns should call the ATA.
Other Insurances
Property, Small Business, Farm, and Motor Vehicle policies and other insurances are widely available from many sources, including online. Trainers are encouraged to contact the ATA or the ATA's insurance broker, Marsh, for advice or assistance in this regard.