Group Personal Accident (Optional Benefits)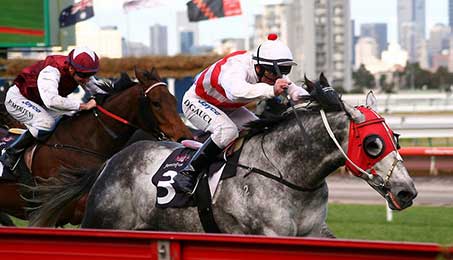 Group Personal Accident (Optional Benefits) cover is perhaps the MOST IMPORTANT for trainers who are self-employed or whose main income source is not racehorse training. Trainers in these situations are generally not entitled to WorkCover if injured while training and many alternative policies either exclude work with horses or participating in professional sports.
Therefore, trainers injured in these circumstances may find themselves in the position of being unable to earn any income from their usual occupation, or having to employ additional staff to keep their stable going, resulting in considerable financial disadvantage. Cover is even more essential if the trainer rides work for himself and others, thus increasing his risk exposure.
The ATA receives several telephone calls each week from trainers who are injured, unable to train or perform their normal occupation, and are seeking assistance. From the number of calls the ATA receives, it is quite astounding that every trainer has not bought this cover.
Trainers who are not members of the ATA should consider joining in order to gain the benefit of the Group Personal Accident Policy.
To obtain a quotation please complete the application form, return by email to sport@marsh.com and we will obtain a quotation from Chubb Insurance Australia on your behalf.
Benefits
Usual Income Earning
Pays to the limit, your gross weekly income for the number of weeks of disablement, as disclosed by your previous year's Tax return.
Fractured Bones Benefit
Pays the amount specified in the schedule. This benefit is of use to persons who may not meet the Usual Income Earning Benefit test or may jeopardize other income sources (e.g. pensioners.
Footnote
The type of cover provided by the ATA Group Personal Accident Policy has been made compulsory by Racing NSW. However, there are considerable differences in scope, limits, and applicable circumstances between the ATA policy and the NSWTA policy. Trainers should select the one that most closely meets their needs.